This is your chance to unleash that inner starlet and get senior photos that are totally different than anything else offered anywhere else. I have women driving hundreds of miles to work with me, and now you have the opportunity in The Classic Beauty Project and now seniors get to work with me as well!
We start off by taking the yearbook shot. Then we put away the color camera.
We shoot photos for 90 minutes where you are lit and posed in the dramatic, elegant manner of Old Hollywood.
Gals: I have over 500 dresses, dozens of necklaces, furs, hats, gloves, etc. for you to use.
Guys: Sorry, but you're on your own for wardrobe.
After we shoot the photos, we take an hour break where you can get some lunch and I work up the previews. When you return, I get to show you all your gorgeous photos and you place your order then. I do these sessions at 10:00 am or 2:00 pm. The normal $150 session fee applies for Saturday sessions. For a limited time, the session is FREE on weekdays.
EVEN BETTER! TURN IT INTO A MOTHER-DAUGHTER EXPERIENCE!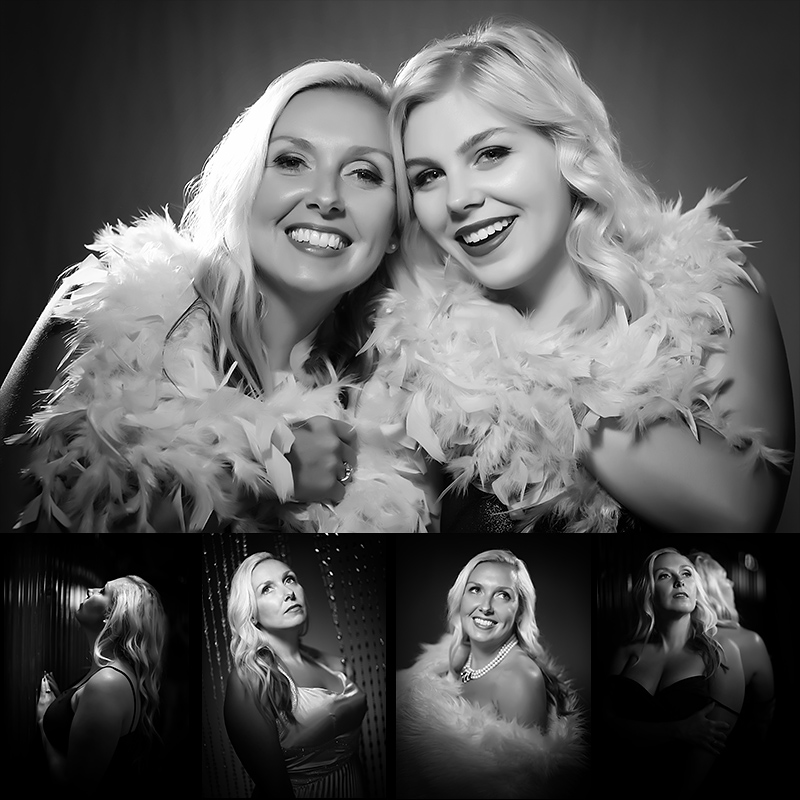 Why should the Senior have all the fun?
It's even more fun when we shoot photos of Mom and the Senior on the same day! These sessions are always scheduled on a weekday beginning at 10:00 am. We shoot photos for 3 hours, alternating between the Senior and Mom, and getting a few of the two of you together as well! After we're done, we take an hour break where you can get lunch and I work up the previews, then you come back and decide what you'd like to order. We're all finished in one amazing day!
CLICK LINK TO GO BACK to http://www.muskopf.org/senior_photos_session_fees.htm